About Transitions Healthcare
Change for the better.
Headquartered in Westminster, Maryland, Transitions Healthcare, LLC manages a comprehensive network of independent living, skilled, personal, and continuing care retirement communities throughout Pennsylvania and Maryland. Established in 2011, with an unwavering commitment to exceptional care, Transitions Healthcare creates innovative programs so its clients feel valued, recover fast, and return to their families instead of the hospital. Transitions Healthcare has left the typical fragmented system of nursing and rehabilitation facilities to fundamentally improve clinical care, operational efficiency, and the effectiveness of healthcare coverage.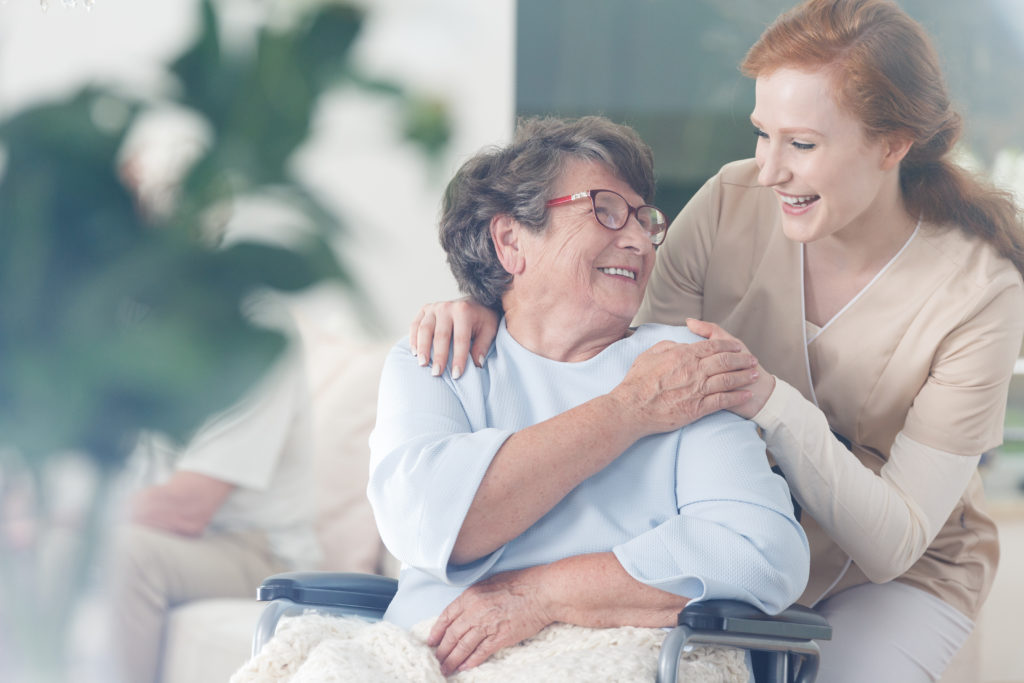 *Transitions Healthcare, LLC , as a management company, manages certain operations of nursing home facilities, assisted living facilities, adult day care facilities, continuing care retirement communities, and other related companies.
---
Mission
Our mission is to provide high-quality and innovative care to our residents, enabling them to transition to recovery in a comfortable and customer service-oriented environment. The quality of life provided to the residents of our communities is always our first concern and our greatest responsibility.
Vision
We envision a world where every change is a change for the better. To support our vision, we have looked at the status quo in skilled nursing and rehab facilities: a fragmented system that needed to improve the way it served patients, physicians, and hospitals. Our team analyzes problems and opportunities from all three points of view. We bring together expertise in clinical care, operational efficiency, and the complexities of healthcare coverage. We're able to create new solutions for better outcomes.
Values
In pursuit of our mission, we believe the following value statements are essential and timeless:
We strive to attain the resident's highest practicable physical, mental, and psychosocial well-being.
We recognize and affirm the unique and intrinsic worth of everyone.
We treat all those we serve with compassion and kindness.
We trust our employees as valuable members of our healthcare team and pledge to treat one another with loyalty, respect, and dignity.
We act with absolute honesty, integrity, and fairness in the way we conduct our business.
Fundamental Commitment to Stakeholders
We affirm the following commitments to Transitions Healthcare's stakeholders:
To our residents: We are committed to providing quality care that is sensitive, compassionate, prompt, and cost-effective.
To our employees: We are committed to a work environment that treats all employees with fairness, dignity, and respect. All employees are afforded an opportunity to grow and develop professionally and to work in a team environment where the free exchange of ideas is encouraged.
To our families: We are committed to openness and transparency about supporting the needs, goals, and overall well-being of clients within our care.
To are affiliated physicians: We are committed to providing our affiliated physicians with safe facilities, reliable equipment, and dedicated professional support staff.
To our acute care partners, accountable care organizations (ACO), and managed care organizations (MCO): We are committed to dealing with our third-party payers in a manner which demonstrates our commitment to our contractual obligations and our shared concern for bringing quality in cost-effective healthcare services to our residence. We encourage our third-party payers to adopt their own set of comparable ethical principles to explicitly recognize their obligations to residents and providers.
To our regulators: We are committed to creating an environment where compliance with rules, regulations, and sound business practices is woven into our company culture. We accept the responsibility to aggressively self-govern and monitor our adherence to the law, regulations, and our Code of Conduct.
To the communities we serve: We are committed to understanding the needs of the communities we serve and to provide these communities with quality, cost-effective healthcare. We realize that as a healthcare organization, we have responsibilities to assist those need where we can.
To our suppliers: We are committed to fair come competition among perspective suppliers and to our responsibilities as a good customer.
To our volunteers: We believe the concept of voluntary assistance is an integral part of the healthcare industry. We are committed to ensuring that our volunteers experience a sense of meaning from their volunteer work and receive appropriate recognition for their volunteer efforts.
Leadership Team
Chief Executive Officer (CEO):
Matthew R. Maurano, M.S, N.H.A

Matthew Maurano currently serves as Transitions Healthcare's Chief Executive Officer. As a founder, Matthew ensures the company's strategic direction furthers growth and innovation and remains true to its mission, vision, and values, and commitment to stakeholders. In his leadership role, Matthew brings over twenty-five years' experience in the skilled nursing industry. Additionally, Mr. Maurano has a Master of Science in Healthcare Management (MHM) and is a licensed Nursing Home Administrator in both the State of Maryland and in the Commonwealth of Pennsylvania.
Chief Financial Officer (CFO):
Marc J. Feldman, CPA

Marc Feldman currently serves as Transitions Healthcare's Chief Financial Officer. In his leadership role, Marc brings over twenty-five years' experience in financial and operational consulting in the senior healthcare industry. Along with his fiscal responsibilities, Marc is focused on federal and state reimbursement, acquisitions, and capital management. Accordingly, Mr. Feldman maintains a wealth of experience in Medicare and Medicaid payment and coverage, cost reporting, and senior healthcare payment systems.





Chief Clinical Officer (CCO):
Kevin Williams, R.N.

Kevin Williams currently serves as Transitions Healthcare's Chief Clinical Officer. Beginning as a critical care nurse, Kevin has been in the long-term care industry for over twenty-five years and has designed and implemented numerous, innovative, evidence-based programs in skilled nursing settings. Mr. Williams has served as an instructor, not only for Quality Assessment and Assurance, but also for the Maryland Hundred-Hour Administration-In-Training Program. His career includes leading clinical teams in several states, serving as a Director of Nursing, a Vice President of Clinical Services, a Regional Clinical Director for two major companies, and as a Legal Nurse Consultant.